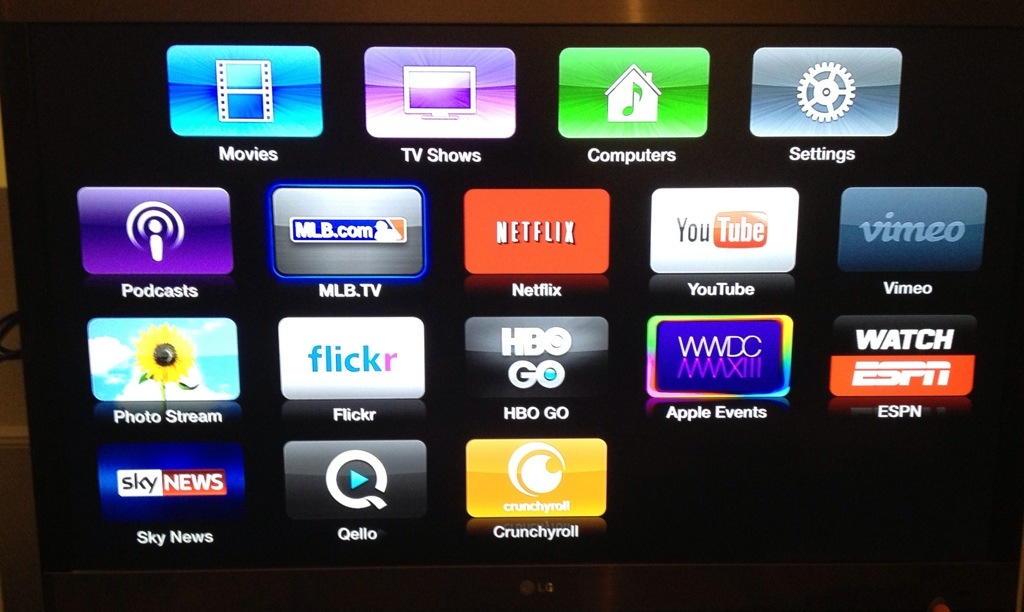 Here's the way the Unofficial Apple Weblog describes the update:
Apple announced today that HBO GO and Watch­ES­PN are now avail­able on the Apple TV. Eddy Cue, Apple senior vice pres­i­dent of Inter­net Soft­ware and Ser­vices said that "HBO GO and Watch­ES­PN are some of the most pop­u­lar iOS apps and are sure to be huge hits on Apple TV."

The two new con­tent providers are joined by Sky News, Crunchy­roll and Qello. Sky News on Apple TV will deliv­er 24/7 news to view­ers in the US, UK and Ire­land. Crunchy­roll is a Japan­ese anime and Asian media provider, and will let sub­scribers view the lat­est HD shows one hour after air­ing in Japan.
Now the bad news:
Despite our HBO Nordic subscription, when I click it just shows a black screen.
Despite our ESPN America subcription via Telia, it just recognizes American cable operators.
Dear Apple, there's a world outside the United States.
The good news:
The Sky News app works in Sweden (despite the press release claiming it only works in the US, UK, and Ireland)!
And hopefully this opens the door to more new apps on the Apple TV.