Since I first arrived in Europe I've been a big fan of William Morris, the 19th Century co-founder of the Pre-Raphaelite movement in art. I first discovered Morris after the breakthrough of J.R.R. Tolkien and The Lord of the Rings. Fantasy fiction became the rage in the early 60's, and Willam Morris was a pioneer in the genre, with novels like The Well at the World's End. But he was also an early Socialist, and some ofhis work, like the utopian News from Nowhere and A Dream of John Ball, had a strong social message.
And then there were the lovely medieval inspired fabrics, still sold at Liberty in London. Morris was a bit of a Socialist contradiction, because he believed in workman crafting instead of machine mass production, but his work in this field, such as his furniture and fabrics, was far too expensive for working people to buy.
Today I visited the Grace Hudson Museum in Ukiah, devoted to the late 19th Century local artist, best known for her paintings of the local Pomo Indians. I'd seen the museum before, but for the first time I saw her home, the Sun House, guided my by sister, who is a volunteer docent at the museum
She told me the house was in a turn of the century style known as Craftsman, and as soon as I saw it, I realized that Craftsman was the American counterpart to the somewhat older British Arts and Crafts movement, pioneered by William Morris. Here, on the other side of the planet, was a house, built in local redwood, terribly reminiscent of Morris. It was an interesting revelation.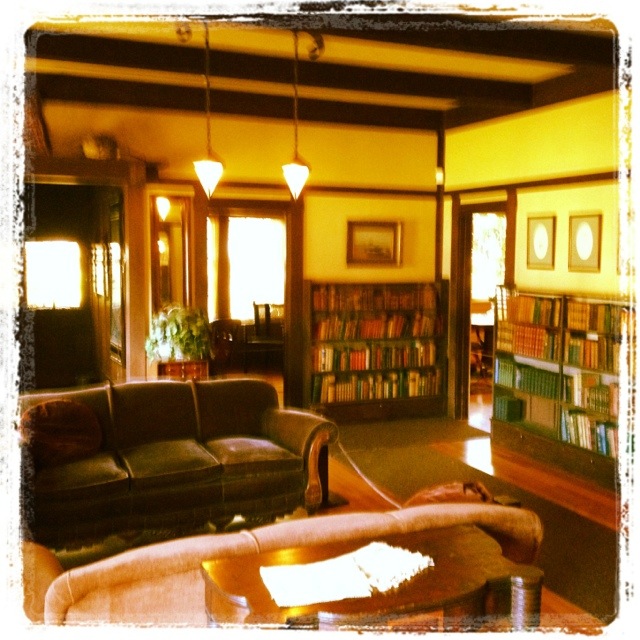 Not sure what the art historians think, but there might be a parallel between the Pre-Raphaelites' use of medieval and Biblical motifs, and Grace Hudson's Native American themes. Both certainly were realistic and spurned the coming tide of Impressionism.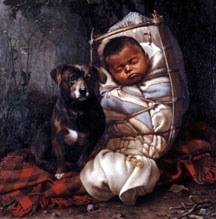 National Thorn by Grace Hudson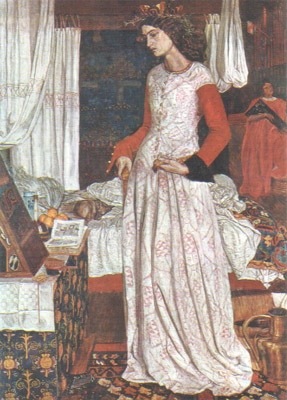 La belle Iseult by William Morris